BSN in 10 Not Enough to Save Lives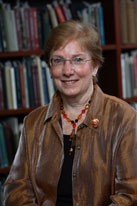 by Nicholas Pell
While the "BSN-in-10" movement tries to get more nurses with bachelor's degrees into hospitals, Linda Aiken, Ph.D. believes this isn't enough. "BSN-in-10 doesn't resolve the challenges of two-thirds of all nurses going back to school," says Aiken, Director of the Center for Health Outcomes and Policy Research at the University of Pennsylvania. A better alternative, says Aiken, is to get every entry-level nurse holding a BSN.
<!- mfunc feat_school ->
Featured Programs:
Sponsored School(s)
<!- /mfunc feat_school ->
80/20 Rule for The BSN
Aiken is more sympathetic to the concept of "80 by 20" or eighty percent of all nurses having a BSN by the year 2020. Having every nurse with a BSN is more efficient both for the health care system and the individual student. Most importantly, however, better-educated nurses save lives. With every increase of 10 percent in the number of staff nurses with a BSN, there is a corresponding 5 percent decline in mortality rates. This makes the question of educating our nation's nurses literally a matter of life and death.
There's a basic problem both with nursing education and "BSN-in-10," according to Dr. Aiken. "Under BSN-in-10 70 percent of those entering the field don't meet the standards, but have ten years to meet those standards," she says, "What other profession would allow this?"
The Challenges
Dr. Aiken is not, however, ignorant of the challenges getting a bachelor's degree presents to aspiring nurses, stating that "the challenges are significant." However, she believes that any legislative efforts must be concentrated at helping student nurses to get this education. "With prerequisites and certifications, it often takes three years to get an associate's degree," says Aiken. She suggests that this is less efficient than getting a BSN. "You can get a bachelor's degree if you go to school year round. So why are people going to school for three years to get an associate's degree?"
The problem with a dearth of educated nurses goes beyond just the emergency room, however. It also presents problems with educating new nurses. Dr. Aiken refers to this as a "stream problem." To teach nursing, a nurse must have at least a master's degree in nursing. Going from an associate's degree to a bachelor's degree in nursing is hard enough. Going from an associate's to a master's is nearly impossible. Getting a majority of nurses educated at the baccalaureate level greatly increases the chance of a nurse going on to get a master's degree. Such a program would dramatically increase the number of teaching nurses in the United States.
In a paper1 written by Dr. Aiken, she states that in 2010 72,000 nurses graduated with associate's degrees in nursing. Of these 72,000, only 4,000 will obtain a master's degree or higher. This is less than six percent. Not only does this not grow with the economy, it fails to replenish nurses who retire or otherwise leave the nursing profession.
The years between 1974 and 1994 provide examples of just how much difference a bachelor's degree makes in terms of future education of nurses. During these years, 200 out of every 1,000 nurses to get a bachelor's degree went on to get a master's. On the other hand, of every 1,000 nurses to get an associate's degree, only 58 completed a bachelor's program. Aiken further points out that nurses with a bachelor's degree were twice as likely to get a doctorate as those who graduated with an associate's. Such statistics underscore the importance of bachelor-degree-holding nurses for the health care system.
Solutions?
What is the solution, then? There are certainly no easy answers, but part of the problem is a lack of political will. There must be solutions enacted at all levels, from how Pell Grants and other education assistance are disbursed, to providing ways to educate R.N.s who only have an associate's degree. One thing is certain, however: More nurses with bachelor's degrees saves lives and prepares America's nurses for the future.
1"Nurses for the Future"; Linda H. Aiken, Ph.D., R.N.; New England Journal of Medicine; 2010.